REAL LIFE GROUPS
When God fashioned us, He deposited in us a need for relationships. And then He shaped us so that without relationships, we don't have a sense of completeness and wholeness. Real Life Groups provide the opportunity to respond to that need! To connect in a safe and healthy environment so that we can realize the full potential that is in us to do life together with others and know, experientially, what it means to be complete and whole!
The Summer Semester of Real Life Groups begins June 6 through July 31. The groups being offered are listed below with the day, time, location, facilitator(s) and study subject.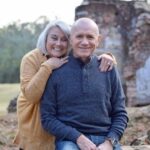 Recently Starting Attendees of Reality 12+
(Childcare provided for 11 and under)
Reality Worship Center 6:30 pm
Facilitators: Ric & Jean Edgar
Study: Welcome to Reality
Reality Worship Center 7:00 pm
Facilitators: David & Hope Christmas
Study: Inspiration & Lessons from the Early Church
Study: Wife School by Julie N. Gordon
Facilitator: Melinda Bryant
Study: L.adies I.ntercession F.ood E.ntertainment
Reality Worship Center 6:30 pm
Facilitator: Susan Hilton
Study: Storying Thru the Bible with Norlan De Groot
Facilitators: Lou & Melissa Argus
Study: Courage – Jesus and the Call to Brave Faith by Tom Berlin
If you would like to register for a Real Life Group or more information please click the registration button below, complete and submit the form or email

melinda@realitychurchgc.org

and the group leader will get in contact with you.