;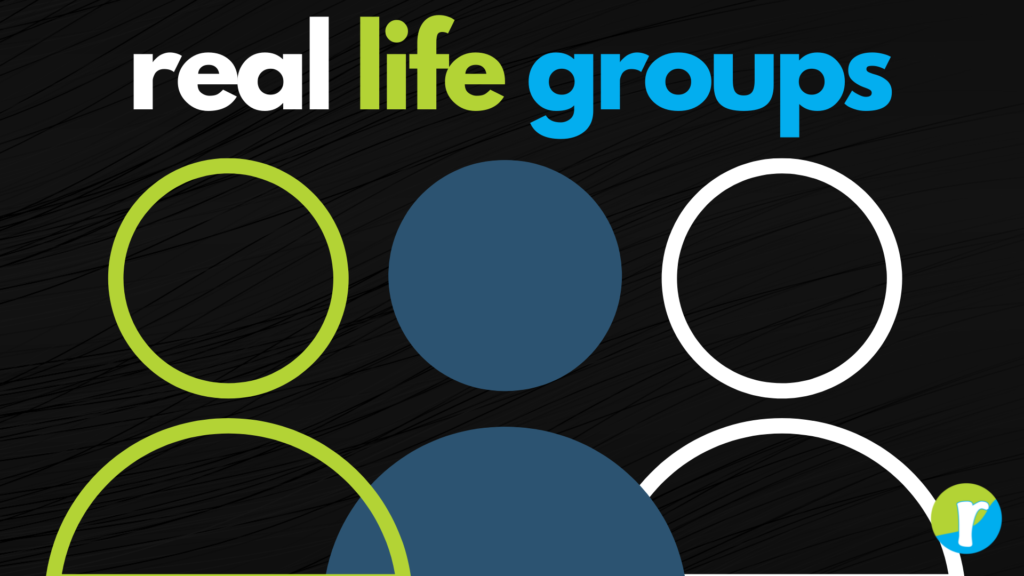 REAL LIFE GROUPS
When God fashioned us, He deposited in us a need for relationships. And then He shaped us so that without relationships, we don't have a sense of completeness and wholeness. Real Life Groups provide the opportunity to respond to that need! To connect in a safe and healthy environment so that we can realize the full potential that is in us to do life together with others and know, experientially, what it means to be complete and whole!
The Fall Semester of Real Life Groups begins September 26 – November 20. The groups being offered are listed below with the day, time, location, facilitator(s) and study subject.
Real Kidz Area 6:00 – 7:30 pm
Facilitators: Jared & Emily Earnhardt
Study: Dynamic Duos – Marriage
Facilitators: David & Hope Christmas
Study: Digging Deeper in God's Word
Reality Worship Center 6:30 pm
Study: Make the Call by Coach Mark Richt
Facilitator: Susan Hilton
Study: Don't Give the Enemy a Seat at Your Table
If you would like to register for a Real Life Group or more information please click the registration button below, complete and submit the form or email

melinda@realitychurchgc.org

and the group leader will get in contact with you.